Celebrate The San Antonio Arts
SA Arts is your online source for San Antonio arts, cultural events, performing arts schedules, entertainment, galleries and San Antonio events. We provide a full calendar of events occurring in the city and surrounding Texas hill country area, including listings of significant live performances, exhibits at San Antonio museums and art galleries, downtown exclusive events and other local activities, including festival information.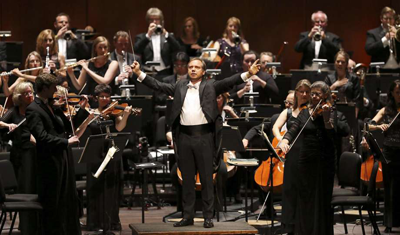 The Symphony Society of San Antonio, founded in 1939 by first conductor Max Reiter, will cease to operate the San Antonio Symphony as of Sept. 1. More at mysa.com Photo: Edward A. Ornelas /San Antonio Express-News...
read more