In the 2013 Broadway production of Rodgers & Hammerstein's Cinderella, the ancient tale was revised to fit the current times by turning the meek, downtrodden  heroine into a socially aware young woman who longs "to make the world a better place" and who ultimately influences her prince to see the injustices that plague his kingdom.  There's also a villainous lord chancellor Sebastian who keeps Prince Topher under his control, and the mean stepsisters are, well,  not really that mean.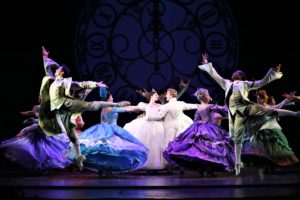 But a benevolent godmother still magically provides Cinderella's fancy duds and the heroine goes to the ball, and the Prince falls in love with her, and all of that. The reviews were mixed but one critic described the story as "quirky, yet heart filled," and another called the show "an absolute joy." The first national tour brought the show to San Antonio in 2016.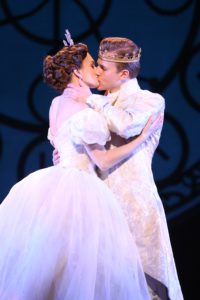 The current touring production stops at the Majestic Theater for five performances this weekend as part of the North Park Lexus Broadway in San Antonio season. Originally directed by Mark Brokaw and choreographed by Josh Rhodes, the touring version is directed by Gina Ratlan, with choreography by Lee Wilkins. The music is, of course, by Rodgers and Hammerstein, first created in 1957 for a TV special starring Julie Andrews, with a few additional songs.
The Majestic run opens Friday, Jan. 12 at 8 p.m., and continues Saturday with shows at 2 and 8 p.m., and Sunday with shows at 2 and 7:30 p.m. Tickets can be purchased through Ticketmaster, the Majestic box office or online at www.BroadwayinSanAntonio.com and www.ticketmaster.com. You can call the box office at 210-226-3333. Single tickets must be purchased in person.