If you want to escape the July heat, the San Antonio arts scene offers lots of options. Though many arts organizations go on a summer hiatus, not all of them do, and some produce special summer events. Such is the case with the annual Cactus Pear Music Festival founded 20 years ago by violinist Stephanie Sant'Ambrogio, then the concertmaster of the San Antonio Symphony. Though she no longer lives here, her festival is going strong and she is still its artistic director.
To celebrate two decades of existence, the 2016 event features 20 artists performing 20 chamber works by well-known and beloved composers from the past such as Ravel, Brahms, Schubert and Dvorάk, as well as newer pieces by contemporary composers, including a commissioned 2015 number by Kevin Puts. Two different programs will be performed this week both in San Antonio and in the neighboring towns of Boerne and New Braunfels. Titled French Impressions, the first of the two is all about – what else? – French music by Gabriel Faure, Maurice Ravel, and Claude Debussy but there are two less known gems thrown in: La Revue de Cuisine (The Kitchen Review), a 1927 piece by Czech composer Bohuslav Martinu who spent most of his career in Paris and the U.S., and Sarabande for Solo Violin, written by Kenji Bunch, a prominent American contemporary composer. I like surprises. Bunch reportedly combined American sounds with European classical techniques to come up with his Sarabande, which was first performed by Serbian virtuoso violinist Stefan Milenkovich in 2006.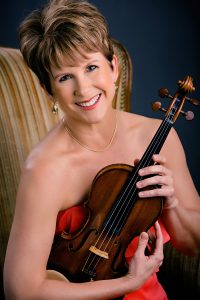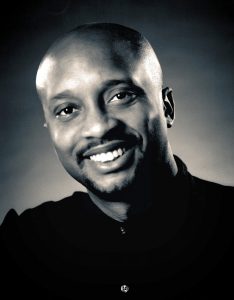 Stephanie Sant'Ambrogio Baritone | Timothy Jones
The final program, Firecracker Finale, has a few surprises and novelties, too, most notably the premiere of the aforementioned 2015 commissioned work by Puts titled In at the Eye and inspired by William Butler Yeats' poems. It is scored for a baritone voice, piano, flute, violin and cello. Other 20th and 21st century composers include Michael Daugherty and Gian Carlo Menotti, opera composer and founder of the famous Spoleto Festival, which I was privileged to attend once in Spoleto, Italy. Bela Bartok and Poulenc are also on the program which takes its name from Daugherty's effervescent piece, Firecracker, a kind of controlled – and fun – musical explosion. I'll be attending this one for sure. I am especially curious about Menotti's Suite for Two Cellos and Piano which he wrote for the cellist Gregor Piatigorsky.
San Antonio concerts take place at the Coker United Methodist Church, 231 E. North Loop Rd.; the Boerne event is at First United Methodist Church, 205 James St., and the New Braunfels venue is the McKenna Event Center, 801 W. San Antonio St. For tickets and times go to www.cpmf.us/
Karavan dancersAnother, very different organization, the Karavan Belly Dancing Studio, is also marking its 20th anniversary with a package of events this weekend. If all you know about the genre comes from old movies, Karavan founder Karen Barbee Adkisson will show you a different face of belly dancing as stage art. Not only is she an excellent dancer who can seemingly control every muscle in her body, she has also been teaching the Near Eastern dancing style to scores of local women who have also mastered the craft and spirit of the art.  Adkisson and her group will appear in two Give Belly Dance A Chance recitals this Friday and Saturday at the Josephine Theater, 339 W. Josephine St. On Sunday, July 17, the smaller, Karavan Performance Improvisation show, featuring the most experienced dancers, will be performed to live music by the Houston-based Byblos Band and musicians Naser Musa from Los Angeles and George Lammam from San Francisco. It's exotic, lively, colorful and entertaining. (www.karavansa.com)