Valentine's Day weekend is going to be busy! Arts organizations clearly believe that arts and love go together and they want you to enjoy yourself throughout this weekend.
To begin with, Ballet San Antonio is premiering its new production of Peter Pan which is probably the first time that a balletic version of the classic story has ever been produced in the Alamo City. Fittingly, the company and its new artistic director Willy Shives, chose the version created in 1995 by the famed choreographer Peter Anastos for Cincinnati Ballet, which at the time was the very first American ballet production of Peter Pan. What's more, it was set to a brand new score by Carmon DeLeone.
Shives brought to town Idaho Ballet ballet master Alex Ossadnik to teach the dancers the choreography and Anastos himself showed up to put the final touches on the entire spectacle. And it looks like it's going to be a grand spectacle indeed, complete with a flying Peter Pan and the Darling children.
With the music played live by the San Antonio Symphony, the show – which will have four performances Feb.12-14, should be a treat of pixie dust for both adults and children. (www.balletsanantonio.org; www.tobincenter.org)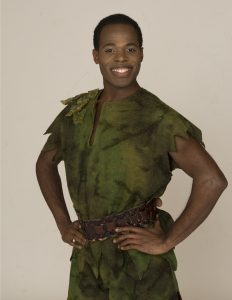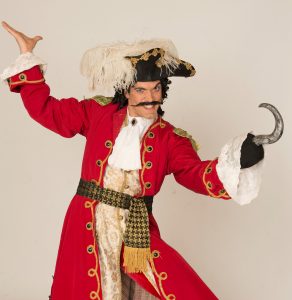 Winter has apparently become the time for music festivals. Musical Bridges Around the World (MBAW) has moved its annual International Music Festival from May to February this year, kicking off the five-concert fest Friday with
Jazz Invocation,
a showcase for outstanding jazz artists, such as Charles Lloyd who was awarded the National Endowment for the Arts Lifetime Honor in 2015, and Grammy-winning guitarist Greg Leisz. The festival continues with one fabulously intriguing concert after another: 
Persian Impressions
(Feb. 13);
L'histoire du Soldat (The Soldier's Story)
a Stravinsky piece with a dance component choreographed by Katie Puder, founder of the Avant Chamber Ballet of Dallas (Feb. 14);
Singing Strings
with cellist Boris Andrianov and guitarist Dmitry Illarionov, both winners of prestigious international competitions (Feb. 20), and
Souvenir de la Russie
with the Russian dance ensemble Barynya and the Flying Balalaika Brothers (Feb. 21). If I could I would attend all of these concerts but I'll certainly be there for the last one. (
www.musicalbridges.org
)
ARTS San Antonio has a special treat in store as well. It's bringing to town the Ballet Folklorico Mexicano and the famous Los Lobos band from Los Angeles, in a festive show called Fiesta Mexico-Americana. Celebrate the Mexican-American experience and the Valentine's season with them at the Majestic Theater (www.artssa.org)
For those of you who would like to explore all aspects of romantic love as rendered by one of the greatest dramatist the world has ever known, the Classic Theatre of San Antonio is opening a new production of Anton Chekhov's The Seagull, one of my favorite plays. On Valentine's Day there will be complimentary champagne but if you can't get to it this weekend, the good news is that it will run through March 6. There's no excuse for missing it. (www.classictheatre.org)
Have a happy, art-filled Valentine's weekend!