From its humble beginning as the entertainment of sailors and working-class folks in Buenos Aires, the tango has over time conquered the world as a beloved social dance, and eventually moved to the stage as a performing art.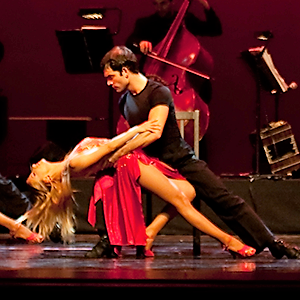 The latter phenomenon started in the 1980s with the touring production called Tango Argentino, which stopped at the Majestic Theater in the late 1980s or early 1990s.  There have been other similar shows since, all of them trying to expand the vocabulary of the dance and, according to reports, enthralling audiences. Perhaps due to their success, the UNESCO arm of the United Nations included the tango on its coveted Intangible Cultural Heritage list in 2009.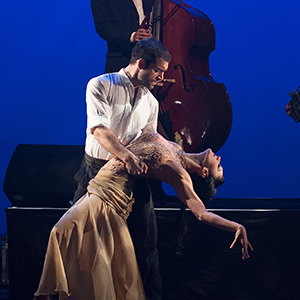 And now thanks to ARTS San Antonio, we have a chance to see the latest tango spectacle, "Tango Fire," Thursday, Jan. 25 at the Charline McCombs Empire Theater. The Buenos Aires-based company of 10 dancers and four musicians is led by tango master German Cornejo who has won a great deal of critical praise from both British and American reviewers. The London-based Telegraph described the show as "Tango at its sexiest and most stupendous."  The company's website says its YouTube videos have been seen by more than 20 million people.
Stage tango departs significantly from the traditional social dance by freely incorporating elements of other genres, including ballet, contemporary dance and figure skating. But the music stays traditional. The music you'll hear Thursday will sound familiar – numbers by Astor Piazzolla, Carlos Gardel and Osvaldo Pugliese.
"Tango Fire" is ARTS San Antonio's contribution to the city's Tricentennial celebration.
7:30 p.m., Jan. 25; Charline McCombs Empire Theater, 226 N. St. Mary's. For tickets go to www.artssa.org, www.ticketmaster.com or call 210-226-2891.