The pen is mightier than the sword, says the old adage, and there is a lot of truth in that little phrase. While the pen may have been replaced by a computer, writers can have a considerable impact on how people see and interpret life and the world around them, whether they write fiction, poetry, essays, books or articles. Gemini Ink's second annual Writers Conference, scheduled for July 21-23 at the El Tropicano Riverwalk Hotel, is set to explore the power of the written word to reflect, influence and drive "social, aesthetic and personal change" in our society.
With Writing For Change as a theme, the conference is positively packed with interesting workshops, panels, social events, readings, and a small-press book fair, which collectively offer opportunities to hear many diverse voices and meet prominent authors, editors and publishing experts. Though you must be registered to participate in workshops and most panels, some events are open and free to the public. You can register in the hotel lobby on all three days.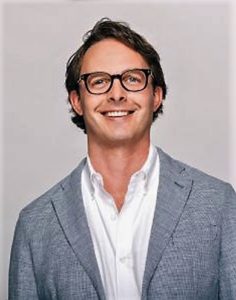 The conference's keynote speaker is San Antonio poet Pablo Miguel Martinez whose poetry collection Brazos, Carry Me received the 2013 PEN Southwest Book Award for Poetry. He is also a co-founder of CantoMundo, a national retreat-workshop for Hispanic poets. The title of his presentation, Change Is As Change Does: The Macro and Micro Of It promises a fairly thorough examination of the topic. Other invited guests include Tom Payton, a publishing professional and head of Trinity University Press; Clay Smith, the editor-in-chief of Kirkus Reviews; Marilyn Atlas, a talent and literary manager, and an award-winning film producer/writer; poet and OLLU professor Octavio Quintanilla; multiple-award-winning poet Patricia Spears Jones; and Helena Maria Viramontes, author of a short story collection and two novels: Under the Feet of Jesus and Their Dogs Came With Them. Dozens of other authors, editors, playwrights and scholars will be speaking and/or leading workshops. (Full disclosure: yours truly will be leading a panel discussion Sunday morning at 10:15 a.m.; topic – What Does It Mean To Be An American.)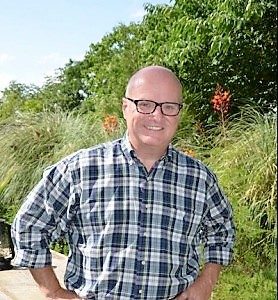 Panel topics cover a great deal of territory, from the transformational power of poetry and changing our understanding of the Hebrew Bible through stories and poems, to the Harlem Renaissance, writing for healing, and creating places for understanding in a world of discord.
For those who would like to support Gemini Ink's efforts and have some extra fun, a pre-conference fundraising event, dubbed Real Women Have Words is scheduled for Thursday July 20 at the Roosevelt Library, which is not really a library but it is a great place for gatherings. Attendees will get to mingle, munch and sip while listening to an interview-type conversation between Atlas, radio personality Molly Cox, and Spears Jones who calls herself Femme Du Monde (love that!). To reserve your spot call 210-862-1062.
Free public events include the welcome reception Friday night and the subsequent Viva Tacoland reading (103 W. Grayson, 78212), as well as the Saturday night reading and reception at El Centro de Artes in Market Square, 101 S. Santa Rosa Ave., 78207. The readers include Brian Turner, Spears Jones. Viramontes and Quintanilla. Miguel Angel Garcia will provide musical entertainment. For more information, visit  www.geminiink.org ———————————- Courtesy photos, from top: Small-Press book Fair; Clay Smith; Tom Payton