ARTS San Antonio is bringing a new "Nutcracker" to us this year. Produced by the young but already quite successful American Midwest Ballet (AMB), the show is on a five-city tour, stopping in the Alamo City Dec.  20-22 for a total of four performances at the Lila Cockrell Theater.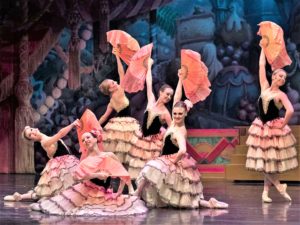 Choreographed by AMB's founder and artistic director Erika Overturff, the production promises to be big and colorful, with original touches throughout and an additional, Indian, divertissement in Act II.
An accomplished dancer before she turned to arts management and choreography, Overturff has had a long history with "The Nutcracker" going back to when she was 8. That's when she first appeared on stage as a toy soldier. "There is a picture of me beaming; I was so excited to be in the show," she recalled, with a chuckle in her voice. In subsequent years, she danced multiple roles, eventually graduating to Snow Queen, Dew Drop and the Sugar Plum Fairy. She loves and knows this ballet through and through.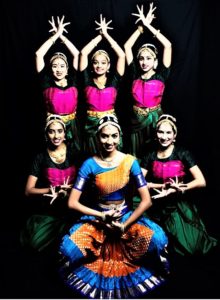 As a choreographer, however, she went back to the source, namely, Tchaikovsky's score. "The music is so wonderful! Listening to it, noticing how it spoke to me and what visions it gave me, was the foundation of my choreography," she explained. "But each year I have new ideas, so the production continues to change and grow."
The basic story of a little girl who gets a nutcracker toy for Christmas and then falls asleep and experiences a dream that eventually takes her to the Kingdom of the Sweets through a surreal wintery landscape, has not been tweaked. But the scenes are a little different. In the mice vs. toy- soldiers part, for example, the fighters do not have masks on their faces and, instead of being children dancers, they are portrayed by adult professionals, allowing the choreographer "to do a lot more with them."  And it is the Rat Queen, rather than the Mouse King, who battles with the Nutcracker/Prince. That, too, was an opportunity for creative partnering choreography.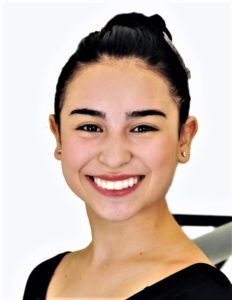 For her favorite Snow Land section, Overturff imagined the Snowflakes as Snow Fairies, clad them in silk dresses and adorned them with long, almost white manes. The inspiration came from the real-life wintry landscape of her native Iowa, where fresh snow can turn the outdoors into a "breathtaking vision." "The scene has a real flow to it, beautiful sweeping snow, and a lyrical feel," she said.
Act II has its own surprises, she noted, most notably an additional national dance showcasing the classical Indian dance style known as bharatanatyam. It will be performed by the San Antonio-based Arathi School of Indian Dance to the portion of Tchaikovsky's score that was included in the original Russian production but later dropped.
And guess who's going to make an appearance, too!? The jolly fellow from the North Pole himself. It's the choreographer's special little gift for the youngsters in the audience.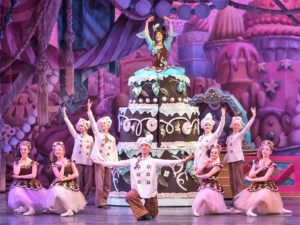 The San Antonio Metropolitan Ballet collaborated with AMB and ARTS San Antonio on the production, by auditioning and preparing scores of young dancers who appear in various roles throughout the show.  One of its dancers, Carli Medina, will portray Clara, the happy dreamer.
As to why "The Nutcracker" is so immensely popular, Overturff has a ready answer.
"The music is iconic and it is iconic because it's so captivating," she noted. "It sets the stage for inventive choreography. Also, because of the story that looks at the world from a child's perspective, captures the wonder of childhood. And then, it's just plain exciting – lots to see and hear; a show full of life."
——————————————————————
Performances: Dec. 20, 7:30 p.m.; Dec. 21, 7:30 p.m.; Dec. 22, 2 p.m. and 7:30 p.m. Tickets at www.artssa.org, www.ticketmaster.com, or by calling 210-226-2891
Photos (from top) Ensemble shot; The Arathi Dancers; Carli Medina; the "Mother Ginger" segment