San Antonio artist Jeanne Philippus unveils new studio and gallery featuring unique hands-on classes and custom art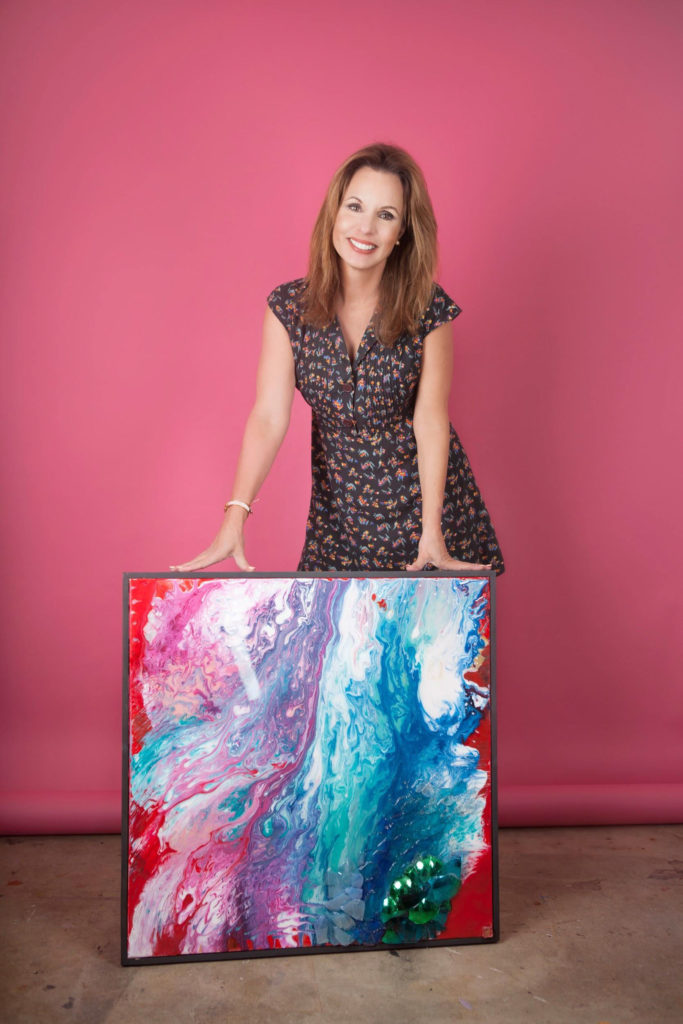 J. Philippus Art Studio & Gallery, formerly The Shard Studio, is breaking into the local art scene with the unveiling of their new 1,500 sq. ft gallery and teaching studio (1846 N Loop 1604 W STE 104, 78248). The studio specializes in contemporary art using acrylic pours, resin and glass, and also features artwork from owner and local artist Jeanne Philippus.
Jeanne developed her own unique art style incorporating leftover paint, miscellaneous items, and broken glass. The art utilizes glass bottles and other items that are upcycled from local San Antonio businesses and residents. For the second year in a row, Jeanne will be a featured artist of all original art in the "Robare Custom Home" at the 2021 San Antonio Parade of Homes.
"Every day I have the chance to live out my life's passion of creating art, and bringing my creations to those around me," said Jeanne Philippus, President and Artist of J. Philippus Art Studio & Gallery. "As a studio and art gallery owner, I want visitors to feel confident that they too can create a stunning work of art from a blank canvas."
From contemporary to abstract, Jeanne believes you don't need to be an artist to create your own beautiful piece of art. There is no concept that is too complex to create, and Jeanne and her team are hands-on to provide guidance along the way.
J. Philippus Art Studio & Gallery offers a variety of classes and is open Monday through Saturday from 11:00 a.m. to 6:00 p.m. To learn more please visit jphilippusart.com.