SOLI Chamber Ensemble continues its season at the San Antonio Botanical Garden with Fractals – an exploration of infinite color, shape, and voice – as composers weave new sounds and combinations into the ever-evolving kaleidoscope of music. Fractals features works by Gabriela Ortiz, Fazil Say, Xi Wang, Quinn Mason, San Antonio-native Aaron Prado, and the world premiere of Essays on Solitude and other Ambiguous Emotions by internationally acclaimed Syrian-American composer Kinan Azmeh. Two quartets, both commissioned by SOLI, frame four solo works showcasing the dynamic range of both the ensemble and of contemporary classical music. Aaron Prado pays homage to Messiaen's iconic Quartet with Suite for the Between Time. Gabriela Ortiz's Estudios entre preludio for piano capture the play of light and colors in sound and explore the infinite motivic and polyrhythmic variations of a complex musical "fractal". Xi Wang's Rhapsody is an emotional and passionate tale of sadness for cello and Quinn Mason's Three Pieces for Clarinet are at turns introspective, playful, lyrical, and spirited. Cleopatra by Fazil Say is an expressive offering – full of Arabian sounds and the varied rhythmic patterns of his native Turkey. Kinan Azmeh's new work is, likewise, evocative of his cultural heritage in its use of modalities and melodic turns. Texture and harmonies take on greater weight as the tension of the external intermingles with the contemplative mood of the internal in the latter sections of the work. Azmeh writes: "I have always believed that we go to the arts to experience emotions that we do not have the luxury of experiencing in real life… Writing (Essays during the pandemic) has been a wonderful way to be in touch with and to embrace the complexity and ambiguity of my mindset during times of stillness and solitude in a world that is no longer the same." The Kinan Azmeh commission has been made possible by the Chamber Music America Classical Commissioning Program, with generous funding provided by The Andrew W. Mellon Foundation. Fractals is supported in part by the Elizabeth Huth Coates Charitable Foundation of 1992 and the Marcia and Otto Koehler Foundation. SOLI Chamber Ensemble is honored to partner with the San Antonio Botanical Garden to produce its 2021 – 2022 season live in an outdoor, safe, natural setting. Concerts are staged from the Betty Kelso Center as the audience engages in SOLI's exciting and imaginative program from the comfort and safety of the Greehey Lawn.
PROGRAM
Estudios entre preludio
(2007) ..................................................................... Gabriela Ortiz (b. 1964) solo piano
Cleopatra
(2010) .................................................................................................. Fazil Say (b. 1970) solo violin
Essays on Solitude and other Ambiguous Emotions
(2021) .......................... Kinan Azmeh (b. 1976) clarinet, violin, cello, and piano ~ World Premiere ~
Three Pieces for Clarinet Solo
(2020) ........................................................... Quinn Mason (b. 1997) solo clarinet
Rhapsody
(2005) ................................................................................................... Xi Wang (b. 1978) solo cello
Suite for the Between Time
(2021) ................................................................ Aaron Prado (b. 1979) clarinet, violin, cello, and piano ~~~~~~ SOLI Chamber Ensemble has been giving voice to 20th- and 21st-century contemporary chamber music since 1994, mesmerizing audiences for nearly three decades with their engaging performances, ensuring the future of new music through educational initiatives, and continually renewing their commitment to the works of living composers through performances and commissions. Winner of the 2013 Chamber Music America and ASCAP Adventurous Programming Award and a 2020 Chamber Music America Classical Commissioning Grant, SOLI continues to champion new works, new contexts, and new audiences for the music of our time.
SOLI IS...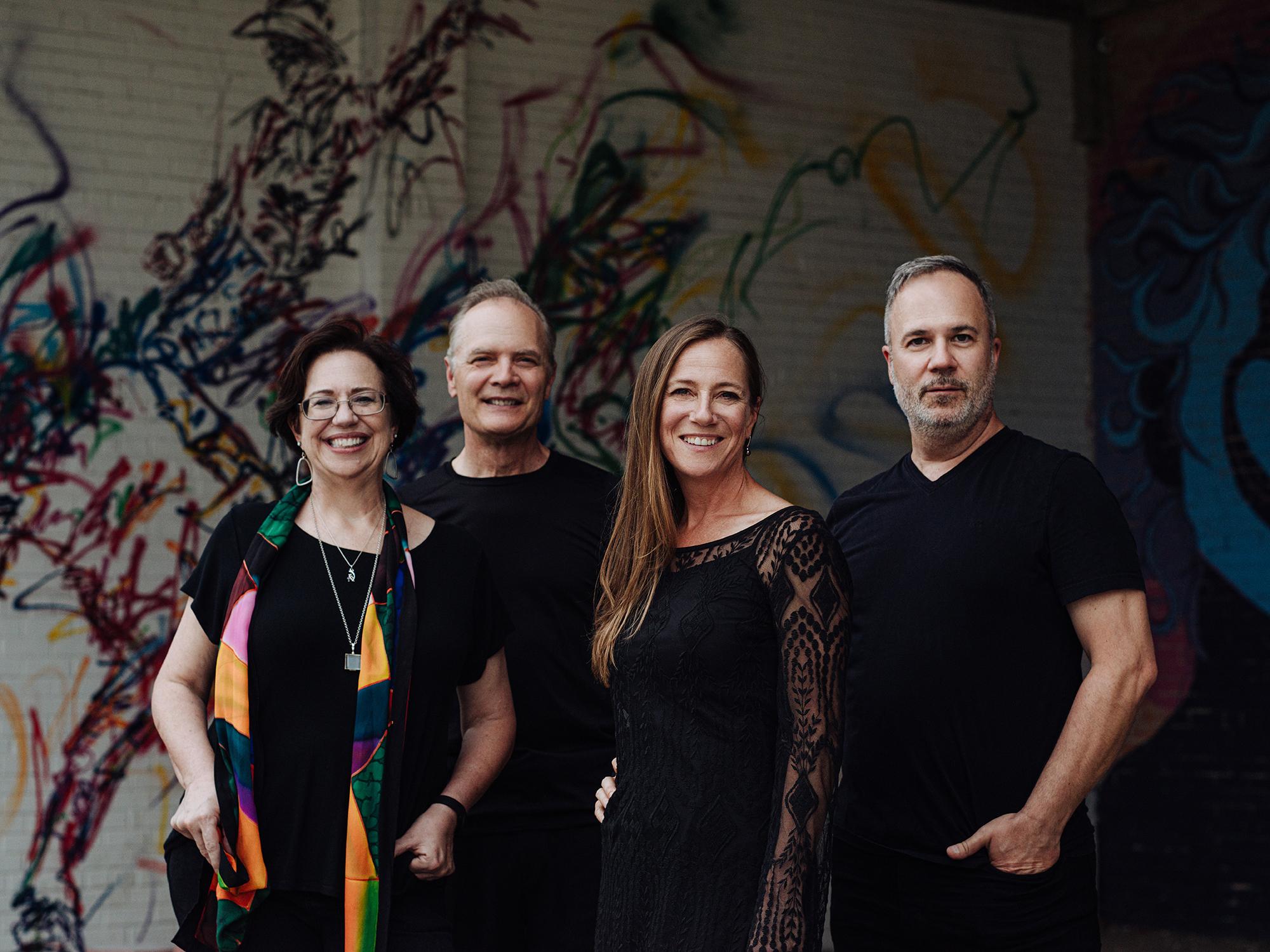 An avid performer of contemporary music,
STEPHANIE KEY
is the founding and current Artistic Director of SOLI Chamber Ensemble. She received her BM with Distinction in Performance from New England Conservatory, and she has performed with many orchestras and ensembles across the country and internationally. She is the Interim Second/Utility Clarinetist with the Dallas Symphony Orchestra and a member of the Grand Teton Festival Orchestra. She is currently on leave as Associate Principal and Eb Clarinetist with the San Antonio Symphony and the music faculty at Trinity University. Ms. Key is a Performing Artist/Clinician with Buffet Crampon Music Group. Turkish-American violinist
ERTAN TORGUL
balances a full calendar of national and international recital engagements, chamber music concerts, and solo appearances. He has been SOLI Chamber Ensemble's violinist since 1996, served as Artistic Director from 2012 to 2019, and was the group's Managing Director from 2011 to 2020. Mr. Torgul is also a member of the SUONO Duo/Trio, Quartet ES, and Quinteto Quilombo. He serves as Lecturer of violin & chamber music at U.C. Santa Barbara and as Affiliate Artist in violin at the University of Houston. Cellist
DAVID MOLLENAUER
received Bachelor and Master of Music degrees from The Juilliard School with Harvey Shapiro and continued his studies with Lynn Harrell at USC. He has performed across the U.S., Central America, Europe, and Asia. An avid chamber musician, Mr. Mollenauer is a founding member of SOLI, Assistant Principal Cello of the San Antonio Symphony, a member of the Grand Teton Festival Orchestra, and teaches cello at Trinity University. An inaugural member of the Steinway Music Teacher Hall of Fame, prize-winning pianist
CAROLYN TRUE
is Professor of Music at Trinity University and a core member of SOLI Chamber Ensemble since 1996. She walks the delicate balance between teaching and actively performing solo, chamber, and orchestral repertoire on the national and international stage. Ms. True holds the prestigious Performers' Certificate and a DMA from the Eastman School of Music.
FEATURED COMPOSER
[caption id="attachment_3431" align="aligncenter" width="2560"]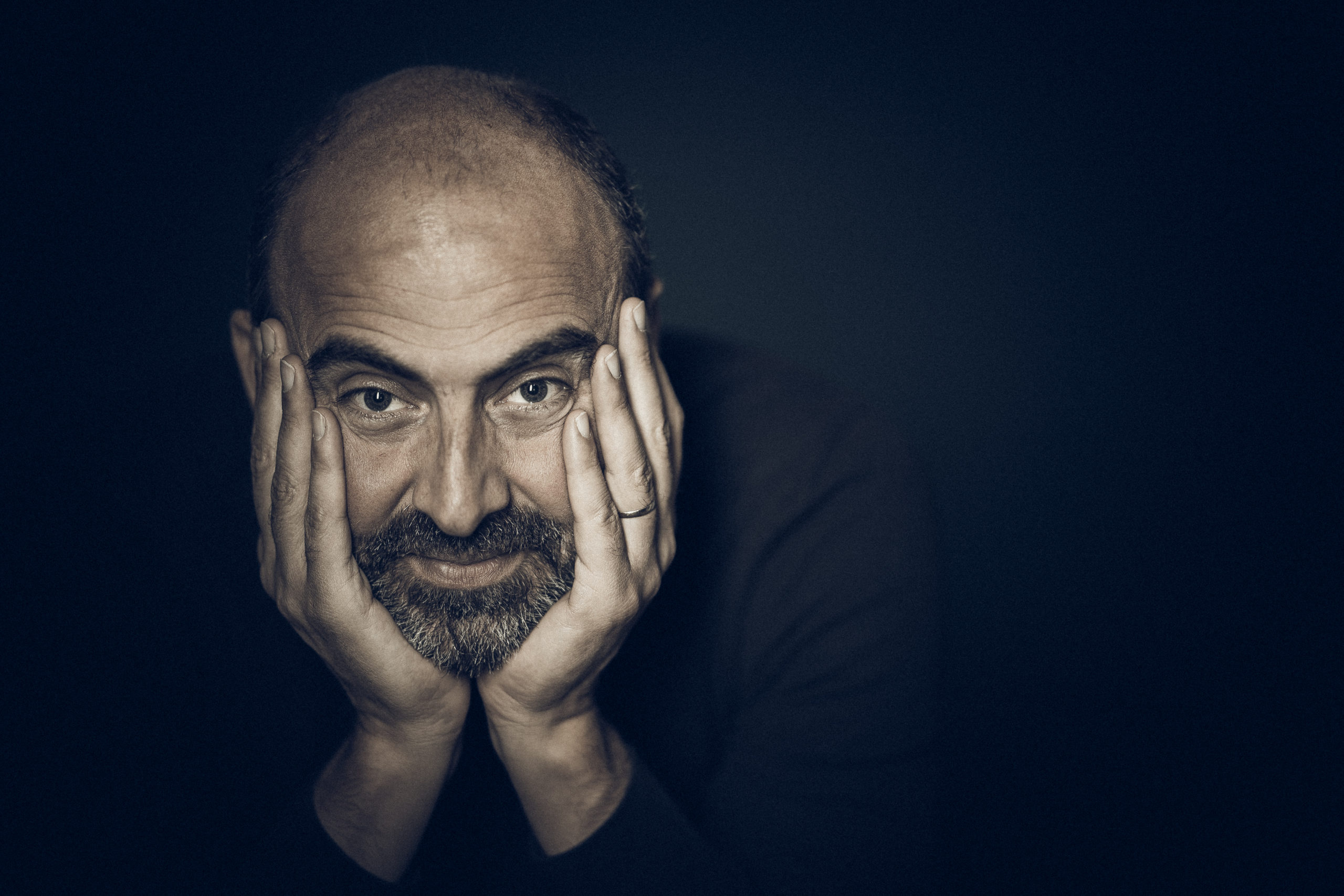 Photo by Liudmila Jermeis
[/caption] Originally from Damascus, Syria,
Kinan Azmeh
brings his music to all corners of the globe as a soloist, composer, and improviser. Recent commissions include works for the New York Philharmonic, the Seattle Symphony, St. Paul Chamber Orchestra, and Brooklyn Rider. Kinan is a frequent soloist with orchestras and groups at home and abroad; in addition to his own Arab- Jazz Quartet CityBand and his Hewar trio, he has been a member of the Silkroad Ensemble since 2012 and is featured as clarinetist and composer on its 2017 GRAMMY Award-winning album
Sing Me Home
.
Details
:
 $25 Patio Seating, $15 Lawn Seating 
Seating is limited; SOLI strongly recommends advance purchase 
Ticket Link | solichamberensemble.com 
Date

October 18, 2021
Time

7:00 pm
Venue

San Antonio Botanical Garden, 555 Funston Place, San Antonio, TX, 78209, United States
Organizer

SOLI Chamber Ensemble
Organizer

SOLI Chamber Ensemble
Organizer Phone

210-393-6103
Organizer Website
View Organizer Website
Price

$15 – $25