From Seville to San Antonio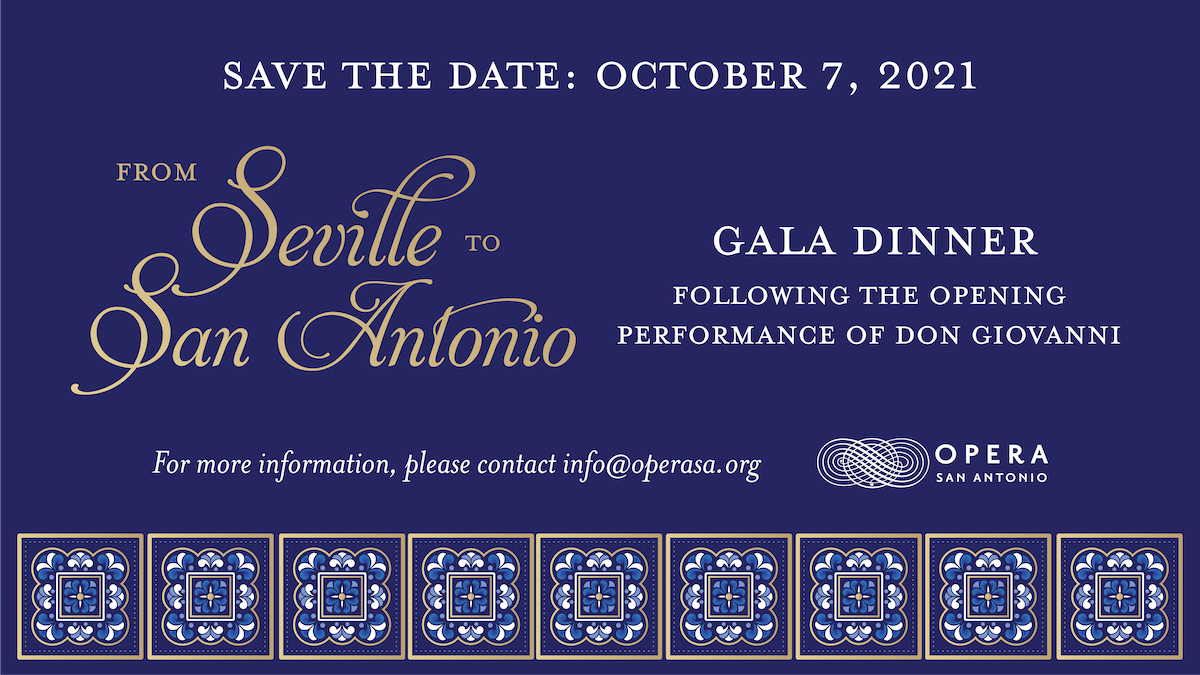 From Seville to San Antonio, OSA's fall Gala, will be held immediately following the opening night performance of Don Giovanni. All Gala attendees receive premier seating for the performance. At the conclusion of the opera, the Gala dinner will begin in the Alvarez Theater of the Tobin Center. During dinner, the singers and artists from Don Giovanni will be seated at tables with Gala patrons, and will provide musical entertainment. The Gala provides an opportunity to meet the incredible cast and to hear them sing up close. It will be an unforgettable experience for all who join in.
For information on the Gala please contact info@operasa.org.
Related Events