As you must know by now, San Antonio has been celebrating its 300th birthday since the beginning of 2018 and arts organization have joined the celebration with a wide range of special Tricentennial events. But this week, May1-6, is Commemorative Week, the apex, so to speak, of the anniversary activities.
Each day is devoted to a specific aspect of the city's life, from the Day of Reflection on Tuesday to the Military Appreciation Day on May 6. May 4th is the Arts for All Day.
"The idea is to really activate the arts across the city so that everyone can enjoy them," said Laura Mayes, the public relations rep for the Tricentennial Commission.
On the whole, it's pretty low-key day but, as Mayes suggested, there will be quite a bit to see, learn and enjoy.
It starts with an 8:30 a.m. dedication of Mexican sculptor Jorge Marin's piece "Alas de la Ciudad" (Wings of the City), which will be installed in Hemisfair Park. The "interactive" sculpture is not entirely new to San Antononians since many probably saw it at the Botanical Garden's 2015 outdoor exhibit of Marin's work. It's "interactive" in the sense that you can stand between the two wings and be photographed as a winged creature. It's a fun addition to Hemisfair.
To learn more about the visual arts – and San Antonio history – you may want to take advantage of free admission offered by all museums from 3-6 in the afternoon. That includes the McNay Art Museum, San Antonio Museum of Art, the Witte, and the Briscoe Western Art Museum.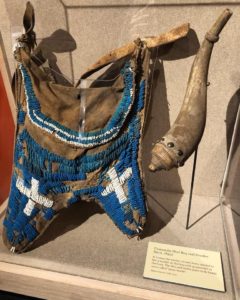 The Witte has, in fact, created a special Tricentennial exhibition, "Confluence and Culture:300 Years of San Antonio History" that portrays the city "as the hub of the frontier under many flags over three centuries." Spread over seven galleries, it includes interactive experiences, Gallery Theater, historic artifacts, documents and a photo-real augmented reality story of the Battle of the Alamo. Sounds like a good way to learn our history without hitting the books,
Another special show is to be found at the San Antonio Museum of Art, "San Antonio 1718: Art from Viceregal Mexico" Though the title is a bit misleading (it's art from colonial New Spain) the exhibit is very interesting and educational. It will be closing in a few days, so catch it now.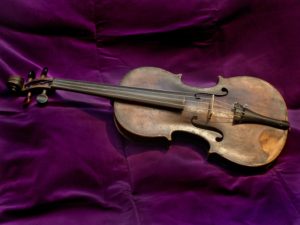 More afternoon activities will be offered at the Carver Community Cultural Center with the 3 p.m. concert featuring Tchaikovsky Competition bronze medalist, cellist Boris Andrianov, and guitarist Dimitry Ilarionov, the winner of 15 international guitar competitions. At 5 p.m., Afro-Brazilian martial arts group, Capoeira Luanda, and African drummer T'Bow Gonzales will perform. The festivities conclude with a reception and opening of "Fandango: Art by Momo & Pompa," showing the collaborative work of Maureen "Momo" Brown and Charles Harrison Pompa.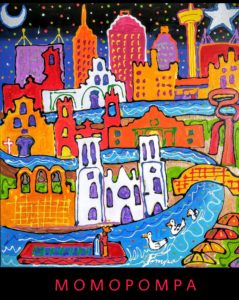 For dance lovers, there will be a lot of dance in Travis Park (4-7 p.m.) performed by various groups and individuals in a number of genres, including ballet, jazz, hip-hop and Mexican folkloric.
And let me remind you of something else, though it's not listed as a May 4 event. The last two of the six exhibits that comprised the "Common Currents" art initiative, which involved 300 San Antonio artists, are scheduled to close May 7. To see them, visit the Blue Star Contemporary galleries and the Mexican Cultural Institute.
—————————————————————————————
Photos (from top): "Wings of the City"; Commanche Beaded Bag
at the Witte; Davy Crockett's Violin at the Witte; Momo Pompa art at the Carver