Founded 20 years ago, Musical Bridges Around the World (MBAW) has been bringing international music and musicians to San Antonio through yearly series of mostly chamber concerts both ticketed and free.  Its International Music Festival was launched five years ago as a showcase for musicians from around the globe who perform in a broad range of styles, from the classical to culturally specific and innovative fusion genres. Concerts take place at the Charline McCombs Empire Theater and the San Fernando Cathedral through Feb. 4.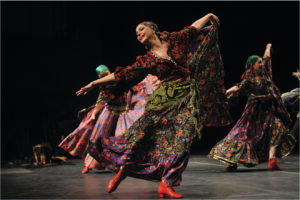 Here's what's coming up:
Gems of China, Jan. 30. 7:30 p.m., San Fernando Cathedral. Two Chinese artists, Zhang Jaingzhen and Chen Yan, from the Chinese city of Suzhou, a San Antonio "friendship city," will present the art of Pingtan, which is a stage performance involving acting, singing and storytelling, originally developed in their hometown about 400 years ago.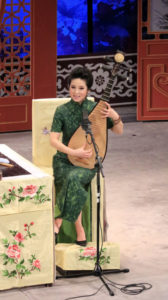 Czech This Out, Jan. 31, 7:30 p.m., also at the Cathedral. The cleverly titled concert will feature classical/jazz veteran musician Felix Slovacek, together with two younger stars, clarinetist and soprano saxophonist Felix Slovacek Jr. and pianist Viacheslav Grokhovski Jr.
Tales From the Edges of Spain, Feb. 1, 7:30 p.m., Empire Theater. Galician gaita player (bagpiper), the amazing Cristina Pato, will team up with accordionist Victor Prieto to bring the sounds of Northern Spain to San Antonio audiences. Pato was described by the Wall Street Journal as "one of the living masters of the gaita" a few years ago. In this Tricentennial year, it's nice to have the opportunity to hear genuine Spanish music.
Hexameron, Feb.2, 7:30 p.m., Cathedral. Since the San Antonio International Piano Competition merged with Musical Bridges last year, this concert is a nice way to mark that transition and let San Antonians enjoy piano fireworks generated by six gold medalists from previous competitions. Piano lovers will be in heaven.
International Sister City Jazz Ensemble, Fe.3, 7:30 p.m., Empire Theater. For this occasion, MBAW created a new Sister City International Jazz Band consisting of musicians from each of San Antonio's "sister cities" and other "sister and friendship city" musicians from around the world. Mentioned by name are saxophonist Shlomi Kohen (Tel Aviv, Israel), guitarist Prasanna (Chennai, India), guitarist Oscar Zensei Gonzalez and bassist Vico Diaz (identified only as being from Mexico), saxophonist-flutist Anke Schimpf (Darmstadt, Germany) and pianist Sonoda Tomoko (Kumamoto, Japan).  Well, music is the international language, right?
Barynya, Russian Folk Dance Ensemble, Feb. 4, 3 p.m., Empire Theater. Russian folkloric dances, and in fact, folk dances from all the Slavic countries of Europe are a sheer joy to watch, so this is a fitting finale for the festival. In addition to Russian dances, Barynya will also perform some Ukrainian, Cossack, Jewish and Gypsy folklore – dance, song and music.
Admission is free, on a first come – first serve basis. You can reserve orchestra seats for 5 events for $95. Call 210-464-1534.
—————————————————–
Courtesy photos: Barynya Russian Folk Dance Ensemble; Chinese pingtan performer Chen Yan