So much going on!
-To end its Tricentennial season on a high note, ARTS San Antonio is bringing to town 10-time Grammy winner Arturo Sandoval and his sextet Saturday, April 21. At 7:30 p.m. The legendary Cuban trumpet player and his group will perform at the Laurie Auditorium on the campus of Trinity University.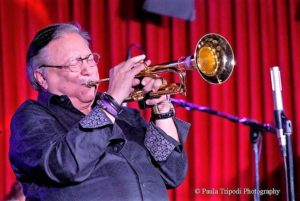 Though he started his musical education by studying  classical trumpet, Sandoval eventually discovered and fell in love with jazz, and later popularized the Afro-Cuban jazz sound all over the world. In addition to his Grammy Awards, he also received six Billboard Awards and an Emmy.
While in San Antonio, the celebrated musician will also appear at ARTS San Antonio's fundraising luncheon on April 20 at the Mays Family Center at the Witte Museum. The event's proceeds support the organization's educational program ARTSTEACH. (www.artssa.org)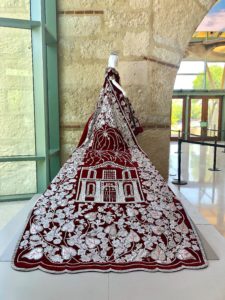 -Over at the Witte Museum, they want to put you in a Fiesta mood with Pop up! Fiesta in the Galleries, a one-of-a-kind exhibition featuring Order of the Alamo coronation gowns, Fiesta posters, outfits of various Fiesta kings and queens, and other Fiesta paraphernalia. It opens April 19 and runs through the 29th, with parts of the exhibit distributed throughout the premises. Admission is included with your regular ticket.
-To mark the opening weekend of Fiesta, the Woodlawn Theater is offering a special buy-one-ticket-get-the-second-one-free for its production of Anything Goes, a new version of the old Cole Porter musical about love and mischief on the high seas, bursting with song and dance galore. Showtimes are Friday at 7:30 p.m.; Saturday at 2 p.m. and Sunday at 3 p.m. Call box office at 210-267-8388.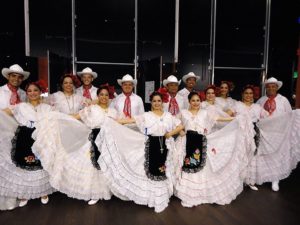 -My favorite Fiesta event, Fiesta Arts Fair, is also taking place this weekend, April-21-22 at the Southwest School of Art. More than 100 artists from all over the U.S. will be showing their work in all media in the cozy outdoor space at the school, which is located in the heart of downtown. Music and food will be part of the festivities but art is the real attraction here. (www.swschool.org)
-Another wonderful Fiesta event is the San Antonio Symphony's Fiesta Pops at the Majestic Theater, featuring young singing sensation Sebastian De La Cruz with the mariachi music of the Campanas de America and the beautiful Guadalupe Dance Company (April 20-22). It will definitely put you in high spirits. (www.sasymphony.org)
————————————————————————————-
Photos (from top): Arturo Saldovar; Order of the Alamo Coronation Gown from 1967; Guadalupe Dance Company