THE 23th SAN ANTONIO FILM FESTIVAL IS IN FULL SWING
By JASMINA WELLINGHOFF Arts Editor
For years, the San Antonio Film Festival had a relatively low profile but that is changing. Though the budget is still modest compared to, say, the Austin fest, there is more to see and a lot more people are attending the screenings. The 2017 edition is featuring nearly 200 films culled out of 1,000 submissions, said festival's founder Adam Rocha. All categories are represented, from full-length features to documentaries, animated shorts and programs for children. Screenings take place at the Tobin Center for the Performing Arts, except the Children's Festival which runs Aug.2-5 at the Pearl Studio/Full Goods Building in the Pearl Complex.
"Submissions came from all over the world, and 110 filmmakers, from Germany, Italy, France, Argentina, Canada and other countries, will attend the festival this week," said Rocha.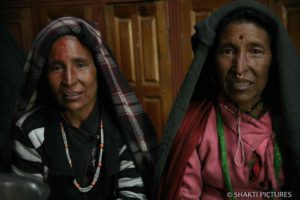 One thing that stands out this time around is the number of films produced and/or directed by women. Rocha singled out three of those. The Weight of Honor, directed by Stephanie Seldin Howard, examines the plight of military families, focusing on caregivers who help the wounded warriors rebuild their lives (Friday at 12 noon). Catching Sight of Thelma & Louise by director Jennifer Townsend, explores the impact that the referenced movie has had on audiences back in 1991 and beyond (Saturday at 1:30 p.m.). The third film Rocha wanted people to know about is Daughters of the Curved Moon, a documentary look at Nepalese women which took co-directors Miranda Morton Yap and Sophie Dia, five years to complete. It will be shown Saturday at 3:30 p.m.
As always, local and regional filmmakers are well represented. Local Flavor – SA Shorts takes center stage Thursday at 7 p.m. with 10 screenings.  Other entries created by South Texas artists include: The Whole, a full-length feature directed by Rodrigo Moreno (Wednesday at 1:30 p.m.); Returned to This, a documentary by Veronica Campbell (Also Wed. at 1:30 p.m., East Rotunda); and the short Head in the Clouds by Christian York. Another feature movie, Blow a Kiss, by San Antonian Brett Mauser will be screened Wednesday night at 9 p.m., with the director in attendance.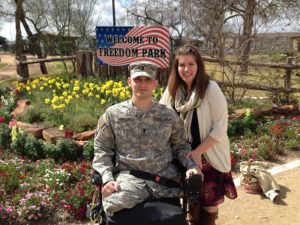 And there's a lot more, international shorts, college shorts, Thrills and Chills Shorts, Action Shorts, etc., and about 20 features. One that may be of special interest to the public is the "invited" film Bodyslam: Revenge of the Banana, about a social misfit who joins a wrestling group to make friends but finds himself turned into a giant banana and seeks revenge. Written and directed by the Los Angeles duo of Ryan Harvie and John Paul Hortsmann, the comedic film will be shown Saturday at 4 p.m.).
Interspersed with screenings, there will be a number of workshops and panels for aspiring filmmakers. Mayor Ron Nirenberg is expected to attend the Awards Ceremony, scheduled for Saturday night. (But screenings continue on Sunday)
The fest also honored Marcia Nasatir, a San Antonio native who became the first female studio VP of production at United Artists. The biographical movie based on her life, A Classy Broad, was part of a pre-opening event on July 31. Nasatir, 91, will appear in person at 9:30 a.m. on Saturday to talk about her Hollywood career and this will be followed by a session with Classy Broad director Anne Goursaud who will discuss the art of editing documentary features.
For a complete list of screenings and other events go to www.safilm.com
——————————————–
Photos (from top) Daughters of the Curved Moon; The Weight of Honor