Here's a show you should not miss! This weekend, Ballet San Antonio is kicking off its 2016-17 season with "Don Quixote," one of the great ballet classics that dates back to Imperial Russia. It was first introduced in this country in 1966 and eventually became part of the repertory of many professional American companies. However, this is the first time that the ballet has been produced in San Antonio.
Under the leadership of artistic director Willy Shives, BSA continues to grow in confidence and readiness to tackle the most challenging repertoire.
In the course of his dancing career, Shives has been part of multiple "Don Q" stagings, portraying different characters along the way, including the male lead Basilio. He especially loved Mikhail Baryshnikov's version of the show produced by the American Ballet Theater (ABT). As it happened, Shives ended up wearing the superstar's costume when he danced the role of Basilio for his farewell performance with the Pittsburgh Ballet Theater in 1998. The then-artistic director of the Pittsburgh company, Terry Orr, had worked with ABT and chose to use the same sets and costumes that the New York troupe featured. Baryshnikov's costumes fit Shives to a T.
Turkell (below)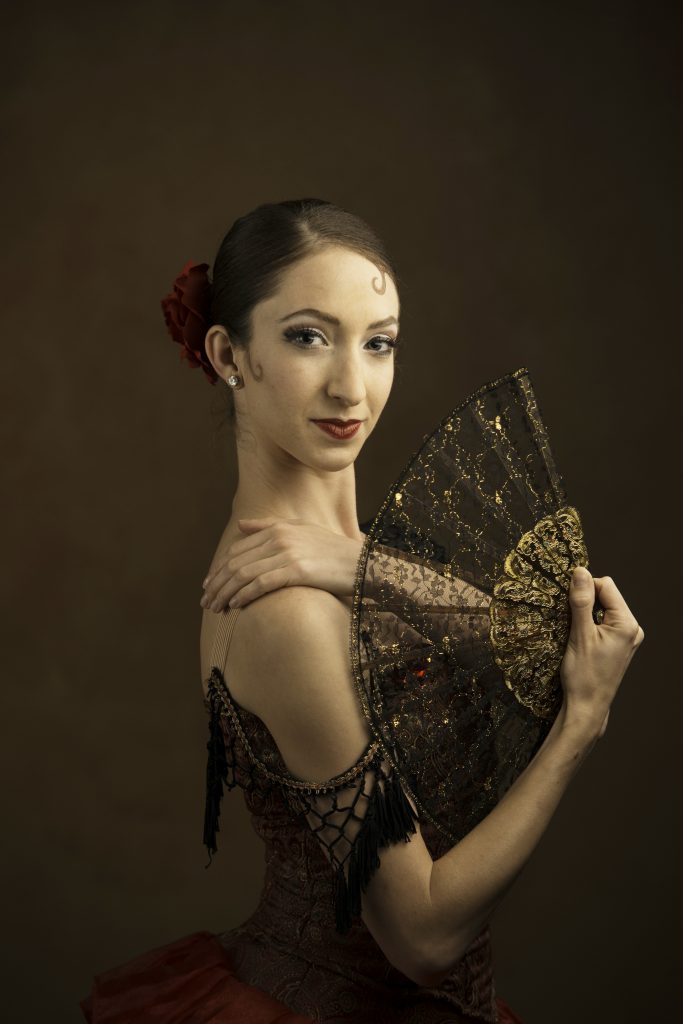 Now that he's got a chance to choreograph it himself, Shives is putting his own stamp on the ballet, which is only loosely based on a couple of episodes from Miguel Cervantes' iconic masterpiece. The ballet story revolves around two young people in love – Kitri, the innkeeper's daughter, and Basilio, a local barber – whose union is opposed by Kitri's father who wants to see her married to the nobleman Gamache. Don Q and his faithful squire Sancho Panza get mixed up with this situation with comic results, and all end up in a Gypsy camp for a while. There are a few more complications, but love ultimately triumphs and the show ends with wedding festivities and a lot of grand dancing.
"The ballet is basically about dancing and about finding love," noted Shives. "Don Quixote finds the ideal love he is searching for in Kitri and Basilio."
Like Baryshnikov and most other choreographers, Shives is following the original format developed by the imperial ballet master extraordinaire Marius Petipa back in the 19th century, a format that was somewhat modified by Alexandr Gorsky in 1900. So how does he make it fresh? we asked.
"The music drives my choreography. The music tells me what the temperament of a particular character is and what he or she is doing," he explained. "Then I strive to make the choreography for each character fit the dancer portraying that character. The dancers all have different temperaments and move differently. Also, being in San Antonio, I am emphasizing the Hispanic spirit of the story. I added a lot of fandango dancing. There is a strong flamenco influence in San Antonio."
He also likes to see his dancers "eat space," he said, "to be larger than life" as they engage in spectacular, bravura dancing.
To give multiple dancers a chance to shine, Shives has cast three different pairs as Kitri and Basilio: Sally Turkel and Michael Agudelo (opening night); Heather Neff and Andres Angulo Castillo (Saturday matinee); and Kate Maxted and Ihosvany Rodriguez (Saturday night and Sunday matinee). Don Q is portrayed by Mayim Stiller and James Hernandez will be Sancho Panza.
And yes, there will be a windmill on stage for the valiant don to do battle with!
—————————————————————————————————————————
For tickets go to  www.tobincenter.org, call box office at 210- 223-8624 or in person at the Tobin box office.