The fall arts season is in high gear, my friends! So much is going on that even I cannot get to everything.
To begin with, the 2016 edition of Luminaria, scheduled for Nov.9-12, promises to be bigger and even more diverse than in years past. It's a four-day extravaganza that will feature all art genres and then some:  dance, poetry, performance art, storytelling, installations, circus arts, musical acts, theater, light shows, photography… and all sorts of interactive experimentation. Chances are good you won't be bored!
All events will take place on the near East Side, on and around the Hays St. Bridge, at the Carver Community Cultural Center and in two parks – Dignowity and Lockwood. And almost everything is free except some ticketed brunches and workshops on Saturday and the closing party at the Heal Murphy Center Saturday night from 8 to 10 p.m. The workshops are modestly priced, $10-$20, but the party will set you back almost $60.
What to see?
That depends, of course, on what you are interested in. I can only tell you what I am curious about. Since I can probably devote only one night to Luminaria, I am opting for the fabulous evening at the Carver Center, scheduled for Friday, Nov. 11. The lineup is impressive: flamenco and modern dance by Arte y Pasion; an original new work by Ballet San Antonio; a theater piece by the talented duo of Annele Spector and Kitty Williams; the spectacle of ArtX NonProfits' fire dancers; the thoughtful singer/songwriter Brandon Cunningham; Gemini Ink poets; Joe Reyes and Paul Fauerso, and more.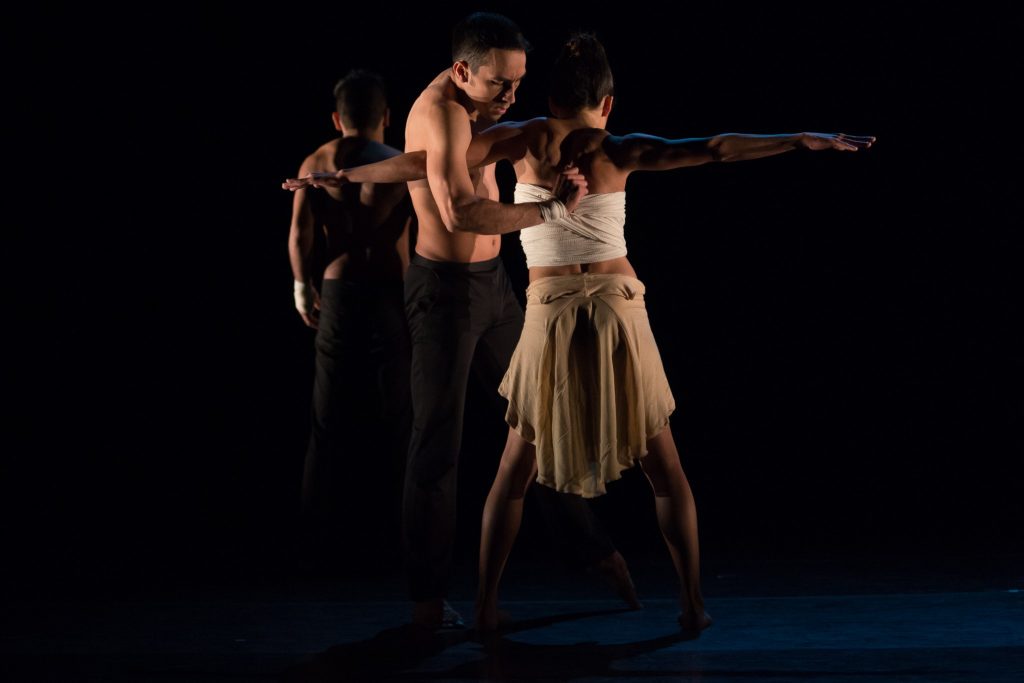 Cuerpo Etereo Dance Company (above), Ballet San Antonio (below)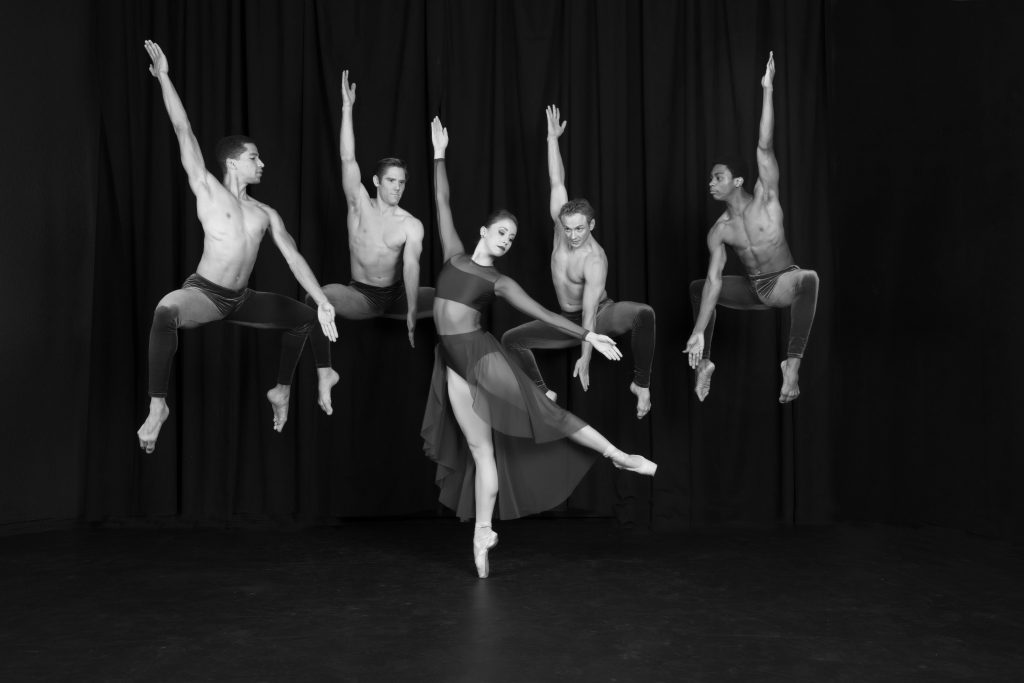 But the Thursday selections look pretty good, too. They include: the mind-boggling feats of the Aerial Horizon team (sophisticated circus arts); the creations of prominent visual artists Joan Frederick and Margaret Craig; the Calico Club Videoscape (an interactive installation that integrates audience participation with cinematic special effects) and, again, many more. All of these events will take place on and around the Hays St. Bridge.
For a change of pace, take a tour of artists' open studios around the neighborhood Nov.11, from noon to 4 p.m. For ticketed events information go to www.luminaria.org/tickets.cfm
Luminaria may be the biggest show in town but it certainly isn't the only one. Magik Theater is bringing back Shakespeare in the Park, with not just one but two plays on two consecutive weekends. Much Ado About Nothing will be staged Nov. 10 and Nov.12-13, while Twelfth Night will play Nov.17-19, both at the Arneson River Theater. Much Ado is a production of the Northwest Vista Community College drama department, and Twelfth Night comes from Arkansas Shakespeare in a somewhat condensed "family-friendly" version of the Bard's popular comedy. And here's a bonus: On Sunday, Nov 20, the San Antonio-based Company Theater will present its absolutely delightful The Complete Works of William Shakespeare (Abridged) at 7:30 p.m.
Magik has also partnered with Renaissance on the River producers to bring that event to La Villita Nov. 18-20. Renaissance fairs are always fun, especially for kids. Jugglers, fire-eaters, magicians, singers, dancers, swordsmen, will all be out there to mingle with the visitors. Refreshments will be sold nearby to boost your stamina.
And I want to tell you about another event that music lovers and musicians may be particularly interested in. This Wednesday, Nov. 9, Musicians of the San Antonio Symphony (MOSAS), is hosting a Chamber Music Jam and Open Mic Night at the Olmos Pharmacy from 7:30 to 10:30 p.m.
"We are ready for anything!" said MOSAS representative Aimee Lopez. "Our last jam included everything from chamber music by Mozart and Dvorak, some opera, and even a Janis Joplin cover from a singer and guitar duo." She also emphasized that "folks are welcome to play with or without MOSAS musicians." What a wonderful opportunity to mingle with fellow musicians or just bask is so much music in a friendly, informal environment! The event is open to musicians of all levels, instruments or voices. Food will be available from the Olmos Pharmacy kitchen.
Have a great week!!