For writers, who mostly work in solitude, writers' conferences are excellent opportunities to mingle with other writers, attend informative workshops and hang out with successful poets and novelists while also picking up useful information about the business side of their profession from editors, agents and publishers.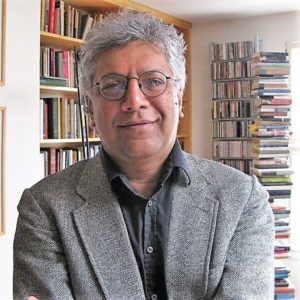 If you are a writer, you are in luck because such a conference is being held right here in San Antonio this weekend, courtesy of the Gemini Ink literary arts center.  Dubbed "Writing the New Century" the conference takes place July 21-22 at the El Tropicano Riverwalk Hotel downtown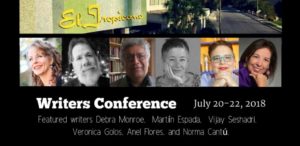 But even if you are not a writer, the event has a lot to offer to readers and literature lovers. From readings and panel discussions to encounters with award-winning authors and a book fair, there is plenty to see and experience.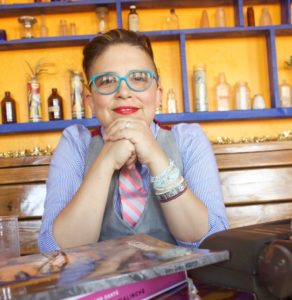 To begin with, you'll have a chance to see two poets laureate, both San Antonians, who are keynote speakers: Carmen Tafolla, the 2015 Texas Poet Laureate and the first San Antonio laureate, and Octavio Quintanilla, the current San Antonio Poet Laureate. Both are remarkable poets and writers. Other well-known pros who will be leading a range of workshops include scholar and author Norma Cantu, editor and poet Veronica Golos, fiction writer Debra Monroe and the 2014 Pulitzer Prize winner for poetry Vijay Seshadri. A free youth workshop, designed for teens 13-17, will focus on spoken-word performance poetry.
But the most diverse and stimulating part of the program may be the large number of panels that will cover a wide range of topics, such as "Facing the Challenges of This Century – A Writer's Perspective," "Healing Through the Written Word," "Writing for the Digital Age," "Ekphrasis Through a Latinx Lens" and many others. Yours truly will be taking part in yet another panel, "Writers Who Write in More Than One Language." Relatively few do it but you'll be probably surprised by how many celebrated authors have successfully ventured into that tricky territory. Each panel discussion features three, four or five panelists, each bringing his or her unique perspective on the issues at hand.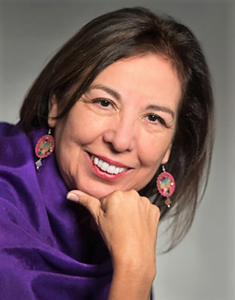 Aforementioned readings, a small press book fair and parties complete the picture.
For those who would like to support Gemini Ink's work, a very special party will be held on Thursday, July 19 at the charming former Roosevelt Library, just south of downtown (311 Roosevelt Ave.). The building used to be a library in the past but has been transformed into a unique business and event venue by its current owner.  Besides cocktails and munchies, you will be invited to take part in a "literary talk" featuring three writers – Golos, Seshadri and Anel Flores. And here's a cute bit:  One of the raffle prizes is the opportunity to have mystery writer Jay Brandon, one of San Antonio's finest, name a character after you. Call 210-734-9673 for tickets and information.
To register for the conference go to https://geminiink.org
——————————————————————————————–
Photos (from top) Vijay Seshadri; Conference poster; Anel Flores; Norma Cantu