Two very different shows are coming to town this weekend and both are worth catching.
 In the 15 years since its founding, the South African Soweto Gospel Choir has won many awards, toured the world and delighted audiences with their voices, exuberance and message. On its website, it says that the choir "is dedicated to sharing the joy of faith through music with audiences around the world." A multiple Grammy winner, the ensemble just released its sixth album, "Freedom," a few weeks ago as a tribute to  Nelson Mandela..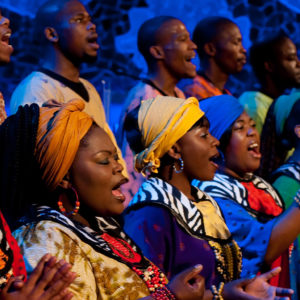 Thanks to ARTS San Antonio, the 52-member choir will be sharing its powerful performance with San Antonians Thursday, Oct.25, at the Majestic Theater, starting at 7:30 p.m.  The program features a mixture of traditional South African songs, American gospel numbers, contemporary music and a special tribute to Mandela. According to reports, audience members cannot resist the urge to sing and dance with the performers.  (Tickets: Majestic/Empire box office (224 E. Houston St.), ticketmaster.com or www.artssa.org)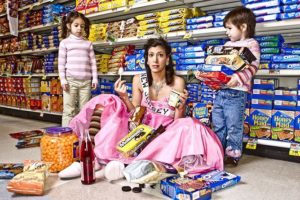 For those who would rather just laugh, the Tobin Center for the Performing Arts is bringing to town "One Funny Mother," a one-woman comedy written and performed by comedian and former Miss New Jersey, Dena Blizzard. The show opens Thursday and continues through Saturday, Oct. 27 at the Tobin's Carlos Alvarez Theater. From published descriptions, it sounds like an easy laugh-fest, as she brings to life the trials and tribulations of modern-day motherhood. The show won the top award at the 2015 United Solo Theater Festival in New York City. (Tickets at the Tobin box office, 210-223-8624, or www.tobincenter.org).