"We like to put our mark on songs we love," say the men who together make up The TEN Tenors ensemble, and they do just that and do it beautifully enough to charm millions of people around the globe at their mostly sold-out concerts.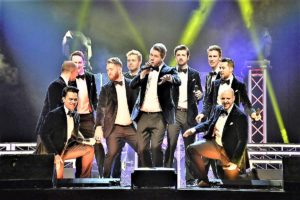 The Australian group's current U.S. tour, named "Wish You Were Here" after their latest album, stops at the Laurie Auditorium on the Trinity University campus on Nov. 9, courtesy of ARTS San Antonio.  The concert is part of the organization's Tricentennial Celebration Season.
Known for "putting their mark" on rock, pop and opera, the acclaimed singers will feature a great deal of music associated with musical heavy-weights who have passed away, such as Prince, David Bowie, John Lennon, Amy Winehouse, Roy Orbison, Michael Hutchence of INXS, and others.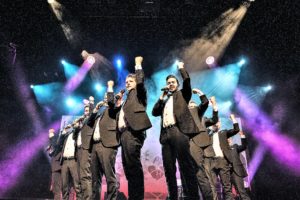 Wherever they go, reviewers seem to like them as much as audiences. The critic for Variety described them as "truly incandescent when performing at the full strength of 10," while Jazz Weekly praised the mix of "rich vocal harmonies and solo arias with a clever selection of material," concluding with "These guys make some serious art." The Jazz Weekly critic was commenting on the current "Wish You Were Here" program.
Founded in 1997, the ensemble of "down-to-earth Aussie blokes" – as one of them described himself and his fellow tenors – has released two dozen albums and appeared on stage with the likes of Willie Nelson, Andre Rieu, Keith Urban, Sarah Brightman, Christina Aguilera and other stars.
ARTS San Antonio is on the roll. Following the unique Soweto Gospel Choir it brought to town last week, the local arts presenter will follow TEN Tenors with The 5 Browns on Dec 1, a quintet of siblings who are revolutionizing piano performance with their acclaimed five-piano showcases. Then, it will be time for "The Nutcracker" but we'll talk about that later.
(The TEN Tenors tickets are available at www.artssa.org, Ticketmaster or by calling 210-226-2891.)