Red is the color of rubies but also the color of strength, power, love and passion, said Ballet San Antonio's artistic director Willy Shives, explaining why he chose the title "RED" for BSA's last production of the Bold & Beautiful 2017-18 season.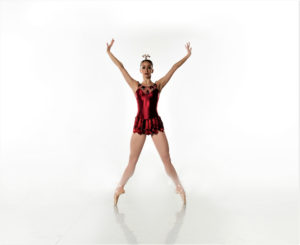 Strength, power and passion will be abundantly on display on the Tobin Center's stage this weekend when "RED" opens for a 4-performance run.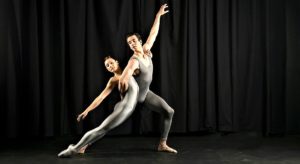 The program consists of five separate ballets that range in mood from playfully humorous to hauntingly elegiac, ending with the exuberantly powerful and challenging "Rubies," the work of the famed 20th century choreographed George Balanchine. The piece has never before been performed by a San Antonio company. " 'Rubies' has always been close to my heart because I was coached (for a role in it) by Edward Villella for whom the role was originally choreographed by Balanchine," said Shives.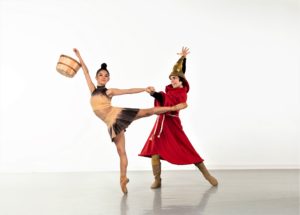 The New York City Ballet co-founder and longtime artistic director created "Rubies" as the middle segment of his three-part work "Jewels" which premiered in 1967 and is often referred to as the first pure-dance ballet, with no story to tell. Its choreography is decidedly more modern, brisk and vigorous than in traditional classical ballet, a sort of a whirlwind of high-octane dancing sprinkled with novel, jazzy tweaks. And it's demanding to dance. Yet ballerina Heather Neff, who will appear in a leading role at one of the performances, is thrilled to be part of it.
"It's such a great ballet," she said during a rehearsal break a few days ago. "The stylization is so unique, movements are more extreme, often angular, jumpy with no soft lines. But I love how big and exaggerated it is. Makes it fun to dance. You have to give it your everything. It's an all-or-nothing ballet."
Even though there's no story, there are characters, Neff said, and her own is "fearless and fierce but also coy and flirty." Her unnamed character will be the female part of the central duet of the piece for which she will partner with principal Ian Morris. Others appearing in these roles during the run are: Kate Maxted and Marko Micov, and Sofie Bertolini and Aidan Carrasquel.
In addition to "Rubies," the program holds another gem choreographed by a famous 20th century master, namely "Round of Angels" by the late Joffrey Ballet leader Gerald Arpino. Inspired by the loss of a friend and colleague, Arpino set the piece to the sad and beautiful Adagietto No. 5 in C minor by Gustav Mahler. The ballet features a man-woman duo and five supporting angels who move through graceful, legato phrases that embody the music.
Very different in tone are a couple of works by Shives – the light and sassy "Something Stupid," and the fun and amusing "The Sorcerer's Apprentice."  While the former is danced to a variety of popular love songs made famous by the likes of Nat King Cole and Dionne Warwick, the "Apprentice" is Shive's balletic reinterpretation of the eponymous segment in Disney's animated film "Fantasia." Both are, of course, inspired by an old, old tale that German poet Goethe introduced to literature as a poem in 1797.
The ballet tells the story of a lazy magician's apprentice who tries to duplicate his master's magic feats with disastrous results. Though the apprentice won't look exactly like Mickey Mouse, the costume, made by Shives and his wife, will be similar, and there will be dancing brooms aplenty to keep the action lively. With a bunch of young dancers from BSA's educational programs joining the professionals on stage, liveliness is guaranteed.
————————————————————————————————–
"RED" – Feb. 16, 10 a.m. (youth performance) and 7:30 p.m.; Feb. 17, 2 p.m. and 7:30 p.m.; Feb. 18, 2 p.m.; Tobin Center for the Performing Arts. For tickets go to www.tobincenter.org or call 210-223-8624. Also at the Tobin box office (100 Auditorium Circle 78205)
_____________________________________________________–
Photos by Alexander Devora (from top)  Lydia Relle in "Rubies";     Kathryn Meeusen and Mayim Stiller in "Round of Angels; Alexa Horwath and MIcheal Agudeko in "Sorcerer's Apprentice"