If you want to meet a lot of San Antonio contemporary artists and experience their art, there is no better event than the ON & OFF FRED Studio Tour that will take place this weekend on and around Fredericksburg Road, encompassing several midtown neighborhoods. Organized by Bihl Haus Arts (2803 Fredericksburg Rd.), the 2018 tour includes 48 locations hosting a total of 71 featured artists (living and working in the area) and some 200 guest artists from other parts of the city.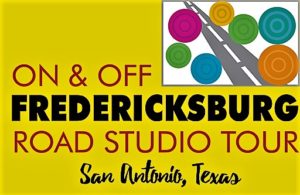 The fun starts tonight with the ON & OFF FRED Autograph Party at the Bihl Haus, which is located inside the gates of the Primrose at Monticello Park apartment complex. Guests will have the opportunity to view the work of all featured artists while being entertained by the Los Nahuatatlos band and jazz vocalist Carol Cisneros. In addition, "Fred artist" Jane Madrigal will lead a free printmaking project by the adjacent pool. The party is also a good time to pick up the tour catalog, a handsome $15 publication that you'll want to keep as a memento. If you purchase it in advance, it costs only $10 and it's available at multiple locations such as the Deco Pizzeria (1816 Fredericksburg Rd.); The Junction (1704 Blanco Rd.); Vee's Hair and Spa (1022 Donaldson Ave.); The Twig Bookshop (306 Pearl Parkway, # 106), and at Barnes & Noble at La Cantera.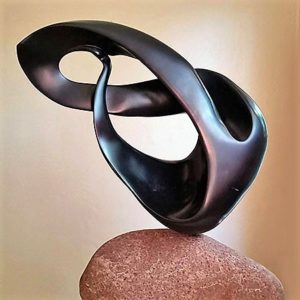 The self-guided tours take place on Saturday, 11 a.m. to 6 p.m., and Sunday, noon to 5 p.m.
Though some shows take place in galleries and others inside area businesses, much of the art on the tour will be in artists' studios or homes, with the artists themselves welcoming you. It's a wonderful opportunity to find out what's on the minds of contemporary artists and learn about their ideas, materials and techniques. Among the participating artists are well-known names such as Ben Mata, Kathleen Trenchard, Danville Chadbourne, David Zamora Casas, Richard Arredondo, Jane Dunnewold, Kim Bishop. Laurel Gibson, JD Morera, and others. But there are at least 20 new names, said Kellen Kee McIntyre, the Bihl Haus Arts founder and executive director. "Our catalog is 20 % bigger this year," she noted, "And we are excited to have new businesses participating such as the Edit Point Studios and at least six others. It's great to have them on board."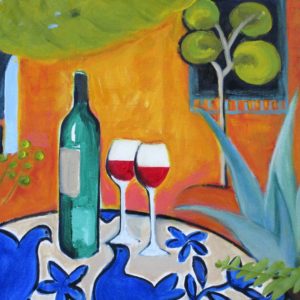 Visitors should keep in mind, however, that not everything is within walking distance from Bihl Haus or any other point of reference. Driving may be necessary.
As to how to go about organizing your personal tour, McIntyre advises getting and studying the catalog as the first step. Then stop at Bihl Haus to actually see the original artworks of the feature artists, and decide what interests you and which places you would like to visit beyond the main gallery.
"That's what's great about ON & OFF FRED, you can personalize your tour. You can invest two hours of your time or the whole weekend," said McIntyre. All the artwork is for sale and prices range from under $100 to several thousand, she added. "You deal directly with the artists. There's no middleman."
Many regulars  develop a friendly relationship with their favorite artists and return to see them every year.
For details go to www.onandofffred.org or follow developments @OnAndOffFred on Twitter.
———————————————–