When Troy Peters came to San Antonio ten years ago to lead the Youth Orchestra of San Antonio, one of his goals was to discover and connect with "the music of this city." Before long he came across the songs of Tejano star Emilio Navaira and "fell in love with them."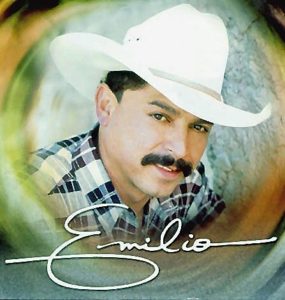 On Jan. 31, Peters will have a unique chance to celebrate Emilio's legacy in a special, one-time "Tribute to Emilio Navaira," concert presented by the San Antonio Symphony (SAS) and Emilio's sons Diego and Emilio Navaira IV. Several musicians who performed with the late "King of Tejano" will also appear. Peters arranged the music for a symphony orchestra and will conduct SAS that night.
"I was struck by the variety in his work," said the conductor, "it ties into the key elements of Tejano but brings classic rock and country influences into it as well. Beautiful melodies!"
Following Emilio's death in 2016 at 53, Peters approached the former SAS CEO David Gross about honoring the late star in a one-of-a-kind concert that he felt would speak to the community. "Only in San Antonio can the symphonic orchestra play Emilio's music," he said. "It's a good fit for this city."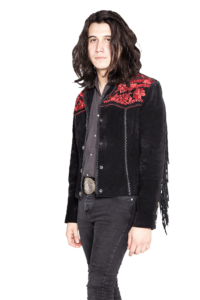 It took a couple of years, including a tumultuous period for SAS, but Peters is finally seeing the realization of his idea. The concert will feature 18 songs, with Diego and Emilio IV – and the band -performing upfront and "the full glory the orchestra" amplifying and expanding the sound landscape behind them. "It's powerful, 3-D sound, said Peters. "I have been fortunate to be the link between two musical worlds."
Though the "Tribute" is not the veteran conductor's first Tejano-to-symphonic adaptation – he had done it before for Fiesta Pops programs – this is the biggest project. But he has also created symphonic arrangements for rock, soul and pop music.  SAS musicians are used to this sort of thing and have the skills to pull it off, he noted. Some may even remember the time they actually shared the stage with Emilio himself.
During his career, the late singer, who liked to be known simply as Emilio, recorded many albums in both the Tejano and country music styles, and won both the Grammy Award for Best Tejano Album (2002) and the Latin Grammy for Best Tejano Album (2007). His sons now have a band called Last Bandoleros and they have written a special tribute song for their dad, "What Would You Be Doing."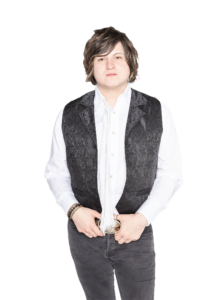 "They have done other performances singing their father's songs but this one is special, at the Tobin Center, where they will hear that music in a new way."
"A Tribute to Emilio Navaira," 8 p.m., Jan. 31; Tobin Center for the Performing Arts; tickets at TOBi@tobincenter.com; by phone at 210-223-8624 and in person at the box office, 100 Auditorium Circle.
Photos (from top): Emilio Navaira, Diego Navaira, Emilio Navaira IV